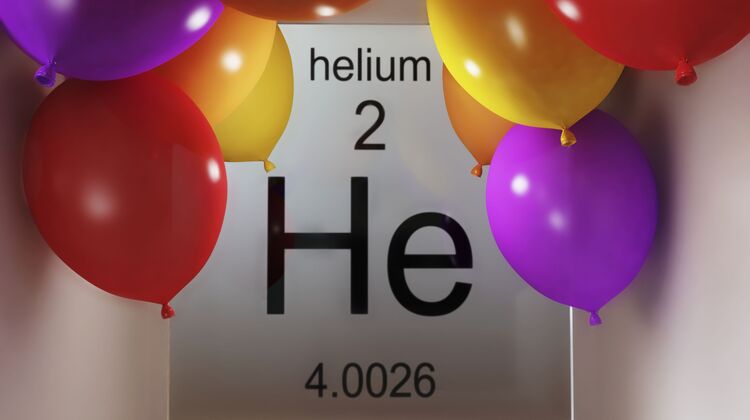 NL Fisher Supervision & Engineering Ltd. – Helium: Atomic No. 2 Experts as New Resources Gain Significant Demand
January 5, 2022
The oil and gas industry continues to evolve at a remarkable pace, reflecting notable advances in technology, innovation, efficiency and productivity. The combination of relentless global population growth, economic expansion and higher standard of living aspirations, has resulted in a remarkably constant demand for oil and gas production - and by extension, their associated by-products.
The industry's progressive investments in technology, innovation and research and development (R&D) have resulted in significant improvements to productivity, extraction efficiencies and safety and environmental stewardship. These investments have also identified and accelerated the exploration and exploitation of less conventional, hydrocarbon-related resources.
Notable among these related resources is Helium – which may be orders of magnitude more valuable than natural gas (Standon, 2021). Helium – once best know for party balloons – is now used in a wide variety of setting and applications including medical research, cryogenic processing, silicon chips, MRI testing devices, LCD screens and related activities involving electronics, automobiles and space travel.
Helium is a rare and finite resource. Moreover, it has unique applications that cannot be replicated using existing technology. For example, roughly $12 million worth of helium was required for a single recent space rocket launch (Standon, 2021). Until other technologies are developed, the recent growth in space travel suggests a strengthening need and demand for helium. Moreover, this demand side of the equation is reinforced by its less dramatic, but equally important, medical uses including magnetic resonance as well as LCD screen and fibre optic applications. It is noteworthy that liquid helium has no equivalent for magnetic resonance purposes, allowing physicians to obtain images of tissues and organs, notably the brain, that are far superior to those using X-rays (Cobb, 2021).
Over the course of the past thirty years, NL Fisher Supervision & Engineering Ltd. has developed a well-earned reputation within the oil and gas industry for its operating efficiency and expertise. The company manages and executes full cradle-to-grave operations for hundreds of clients throughout the Western Canadian Sedimentary Basin and the north-west United States. The organization has withstood commodity price volatility and competitive forces within the industry by taking a leadership role with its investments in technology and innovation. Since 2013 NL Fisher has invested 48% of its annual EBIDTA back into R&D and software to provide enhanced services to its clients.
Mike Cameron, President and CEO of NL Fisher, outlines the company's objectives in the following manner:
"Our ultimate goal is to save our clients money while outperforming others and the best way to provide that value is to re-invest capital into our people, R&D and technologies. The organization's survival and success is a reflection of its commitment to technology and innovation combined with a willingness to adapt and diversify."
The renewed interest and demand for helium has created a corresponding interest in drilling plans and production platforms. NL Fisher has gained considerable experience drilling, completing and producing helium wells for its clients since 2015. NL Fisher will continue to draw on this experience in combination with its core values of Safety, Efficiency and Accuracy to ensure further success in the exploration, development, and production of helium.
NL Fisher is a dedicated and professional organization that strives to enhance the economic exploration, production and utilization of helium, CO2 capture and sequestration and mining projects throughout North America.
Bibliography
Standon, M., 2021. Helium Prices Are Set To Soar As Supply Shortage Looms. [online] EntornoInteligente. Available at: <https://www.entornointeligente.com/15/12/2021/helium-prices-are-set-to-soar-as-supply-shortage-looms/> [Accessed 27 December 2021].
Cobb, K. and profile, V., 2021. Let's party 'til the helium's gone. [online] Resourceinsights.blogspot.com. Available at: <https://resourceinsights.blogspot.com/2009/05/lets-party-til-heliums-gone.html> [Accessed 30 December 2021].