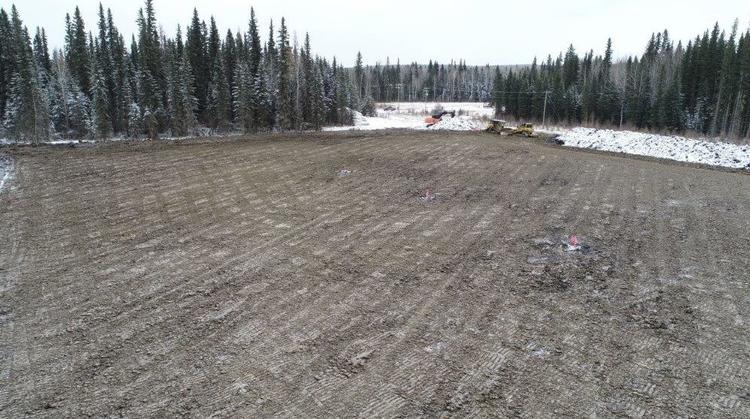 Getting Oil and Gas Construction Done Right!
April 15, 2021
When it comes to managing oil and gas construction projects on behalf of their clients, there's not a lot that the NL Fisher Supervision & Engineering team hasn't seen and managed in their 30+ years of operations.
From pre-construction site assessments​ to access road construction and clean up​, advanced approval processes to road and lease maintenance​, well site lease construction to pipeline right of way clearing, well site reclamation to environmental field reports, area operating agreements to effectively managing critical wildlife and environmental areas​, the construction team at NL Fisher has seen and successfully managed every facet and variable of oil and gas construction.
"The construction jobs have gotten bigger, coordinating all the activity has become more complex, the regulatory and environmental requirements are more stringent and stakeholder considerations are always changing, but for NL Fisher, successfully delivering our clients' construction projects always comes down to pre-planning," said Pete Cameron, Construction Manager at NL Fisher Supervision & Engineering (NL Fisher). "We pride ourselves on getting it right on revision one, not revision four, five or six."
To Pete, getting it right for their clients, the first time, is a product of NL Fisher's commitment to safety, accuracy and efficiency. It's also a recipe for ensuring every dollar spent on behalf of clients for their oil and gas construction needs is spent as if it were NL Fisher's own.
NL Fisher uses standardized metrics to measure how efficient their construction projects are. Every variance and efficiency gain from AFE is tracked and graded to a standard which then makes subsequent analysis and continuous improvement more efficient.
So why do clients trust NL Fisher to supervise their construction projects?
"Our clients choose us for several reasons," said Pete. "First, we use local assets and services, we have great relationships, we know the landowners and the areas our clients are working in and we lever local knowledge whenever possible. Second, our clients gain access to our online procurement system which ensures our clients get the lowest prices possible from qualified service providers that live and work in our client's areas of interest. Third, our construction supervisors have 30+ years of experience safely and efficiently completing oil and gas construction projects all over the Western Canada Sedimentary Basin."
Safety is a core value at NL Fisher and the team is focused on eliminating injuries from its job sites.​ NL Fisher tracks its safety performance and the safety performance of the subcontractors they supervise and the team regularly reviews its safety performance to identify areas for improvement. ​
Given the size and pace of oil and gas industry activity, construction jobs often have multiple pieces of equipment on location at any given time," explained Pete. "I'm proud to say that in my 15 years of managing construction at NL Fisher, we haven't had a single incident or injury on a construction project. Safe operations are more efficient operations."
"All successful projects start with a strong foundation," said Mike Cameron, President and CEO, NL Fisher. "We manage all aspects of construction and development of well site locations for the oil and gas industry. Our network of skilled construction personnel and services are committed to integrity and are sensitive to the needs of the environment, land owners, approval boards and our clients. Our construction personnel are qualified to complete all EFR's, creating significant cost and time savings in the approvals process. We also offer 24/7 construction supervision with daily reporting to ensure we stay on top of the project and its costs."
Contact us at info@nlfisher.com for more information on how we can help deliver your construction needs. Check out NLFisher.com/news often for more stories on how we provide data-proven outcomes to our clients. Follow us on LinkedIn, Facebook, Twitter and Instagram to get instant updates right in your favourite social media.