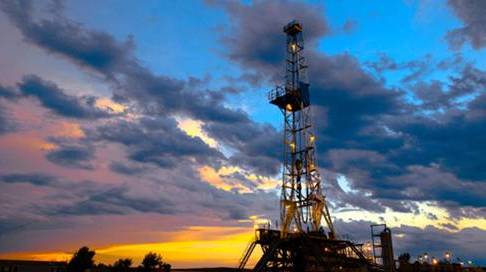 Completions – We Do That!
March 15, 2021
Did you know NL Fisher offers well completions services?
That's right. The same company you've trusted since 1988 to successfully deliver all your oil and gas project management, well-site construction, regulatory, drilling engineering and field supervision needs also provides well completions services.
NL Fisher acquires Navigator Resource Consulting
In May 2019, NL Fisher acquired Navigator Resource Consulting Ltd., a Calgary-based consulting firm that managed and supported exploration, development and production operations including completions, in six provinces in Canada and in more than thirty countries on six continents for more than 20 years.
"Acquiring Navigator Resource Consulting allowed NL Fisher to further enhance our service offerings, specifically completions services, creating a 'one-stop-shop' for all our clients' needs," said Mike Cameron, President and CEO, NL Fisher. "Importantly, we added extremely experienced engineers and even better people in Ray MacDonald and George Humphrys and the Navigator well site supervisors and technologists to our already strong team."
Indeed, Navigator's founders, engineers Ray MacDonald and George Humphrys, have pretty much seen and done it all their 40+ years working in the oil industry. As part of the NL team, they bring broad engineering and project management experience in the domestic and international oil and gas industry and built their careers delivering successful results to projects in Canada and around the world.
Why choose NL Fisher for your completions work?
We deliver exceptional results by combining leading edge software, field-proven well construction techniques, data-driven offset analysis, a risk-based approach to technology and the latest in drilling and project management techniques. We approach our completions work the same way – saving our clients time and money on every well they drill and complete.
"The project controls and data analytics that we use on the drilling side the business are directly applicable to our completions," said George. "There's a huge time and cost savings opportunity for our clients to realize the same benefits they get from the drilling side of our business in their completions."
NL Fisher Completions Services
We offer the following completions services to our clients:
CBM, shallow gas, heavy oil
Completions and Workovers
Directive 83/IRP 24 Hydraulic Fracturing Notifications
Development of Inter-wellbore communication policies
Frack Port Placement Planning
Integrity Operating Window Analysis
2-part Notification and Mitigation process
Remote monitoring & risk mitigation processes
Pre fracturing monitoring report
Post fracturing/completion ERPs, Flare Permits, Flare Notifications
Contact us at info@nlfisher.com or (403) 266-7478 to learn how NL Fisher can help deliver all your completions needs.