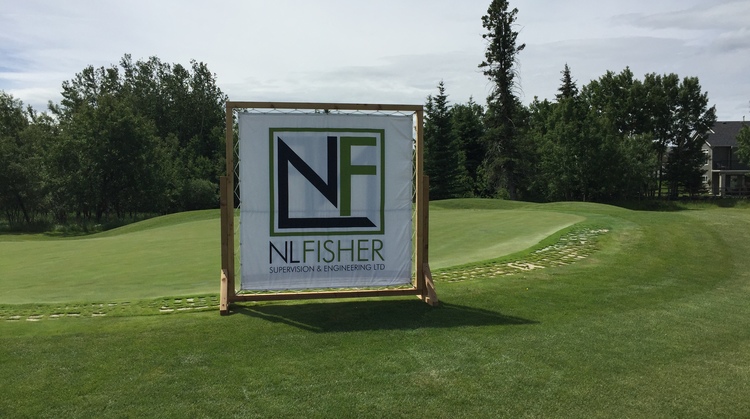 Oilmens Golf Tournament
June 26, 2017
Great turnout for the Turner Valley Oilmens Tournament.
NL Fisher Supervision and Engineering Ltd. (NLF) helped raise money as proceeds from our 'Flop Wall Challenge' went to the Oilmens Group. Team members, Pete Cameron and Brent Kusch participated in the tournament while Lydia McInerney and Danton Oliver helped run the NLF sponsored flop ball event.
Our team is happy to continue to be a part of these events in order to support the oil sector and enjoy the fun outings.